Trash & Recycling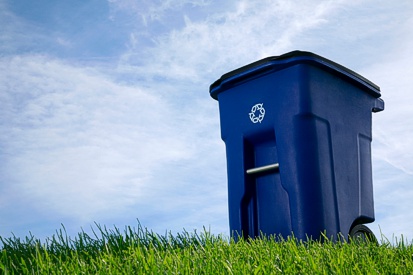 Trash Haulers

Advanced Disposal Systems
Artie's Sanitation
Berger Sanitation
Chrin Hauling
Cougles Recycling
County Waste
Del Guerico's Disposal Service, Inc.
East Penn Sanitation
Freedom Sanitation
Iron Mountain Document Destruction
Herzeg Hauling
J P Mascaro
J&S Disposal
LMR Disposal
Marth's Hauling
Republic Services
Rizz Container & Disposal
Shred One
Shred It
Strohl's Sanitation Service
Swint Hauling & Disposal
Symons Sanitation
Titan Document Destruction
Waste Management
Click here for contact information.

Recyclables Drop-off
A recyclables drop-off center is also available to residents. Recyclables are accepted Monday through Friday 8:00 a.m. to 2:30 p.m.; and Saturday from 8:00 a.m. to 11:00 a.m. at the Recyclable Drop-Off Center located at the IESI PA Bethlehem Landfill Corporation at 2335 Applebutter Road, Bethlehem, PA. Accepted recyclables include:
Newspapers
Glass (lids must be removed)
Aluminum cans (crushed)
Electronics Recycling Drop-off
GER Solutions, Inc. accepts electronic recycling. For more information, click here. The phone number at GER Solutions is (610) 443-1776.

AERC also accepts electronic recycling. For more information, click here or call 1-866-447-5177.

Earth First will take tires to recyle. Their phone number is (610) 438-8330.


2020 Household Hazardous Waste, Electronics, Paper Shredding Collection Events

AS OF MARCH 20, 2020 ALL RECYCLING EVENTS HAVE BEEN CANCELLED UNTIL FURTHER NOTICE.

These are special events to collect these types of items are hosted by municipalities and various organizations at numerous nearby locations throughout the year. These are sponsored by Northampton County. We will post information and links here as this information becomes available:

2020 Household Electronics Recycling Event - Northampton County is sponsoring several mobile electronics events throughout the County. The collection events will run from 9 a.m. to noon. All Northampton County residents can participate in this event.

2020 Household Mobile Paper Shredding Events - These events are for County residents only, no commercial entities, organizational or businesses. This event runs from 10 a.m. to noon. There will be one taking place at Lower Saucon Township on April 4, 2020 at the Municipal Garage.

2020 Household Hazardous Waste Collection Event This is ONLY for Northampton County residents. The event runs from 8:30 a.m. to 2:00 p.m.

Latex Paint - There will be NO mobile latex paint collection events this year. Drop off appointments at the ReStore location can be scheduled by calling ReStore at (610) 776-7499. Confirmed appointments will be on the first Tuesday of each month. Latex paint is not hazardous and will not be accepted at the Household Hazardouse Waste Collection events. Unusable paint can be dried out and disposed of as trash.