Trash & Recycling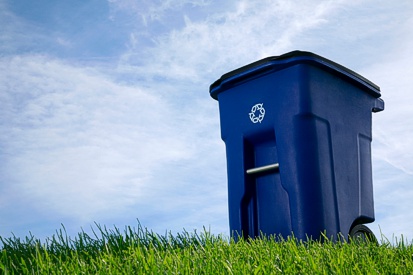 Trash Haulers

Advanced Disposal Systems
Chrin Hauling
Cressman Sanitation
Del Guerico's Disposal Service, Inc.
East Penn Sanitation
Reiss Brothers
Republic Services (Raritan)
Symons Sanitation Inc.
Waste Management
Click here for contact information.

Recyclables Drop-off
A recyclables drop-off center is also available to residents. Recyclables are accepted Monday through Friday 8:00 a.m. to 2:30 p.m.; and Saturday from 8:00 a.m. to 11:00 a.m. at the Recyclable Drop-Off Center located at the IESI PA Bethlehem Landfill Corporation at 2335 Applebutter Road, Bethlehem, PA. Accepted recyclables include:
Newspapers
Glass (lids must be removed)
Aluminum cans (crushed)
Scrap metal
White goods (refrigerators, washing machines, dryers)
Electronics Recycling Drop-off
GER Solutions, Inc. accepts electronic recycling. For more information, click here.

The phone number at GER Solutions is (610) 443-1776.