Trash & Recycling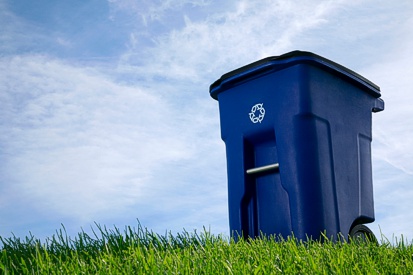 Trash Haulers

Advanced Disposal Systems
Artie's Sanitation
Chrin Hauling
Del Guerico's Disposal Service, Inc.
East Penn Sanitation
Freedom Sanitation
Marth's Hauling
Reiss Brothers
Republic Services (Raritan)
Smale Sr.
Symons Sanitation Inc.
Waste Management
Click here for contact information.

Recyclables Drop-off
A recyclables drop-off center is also available to residents. Recyclables are accepted Monday through Friday 8:00 a.m. to 2:30 p.m.; and Saturday from 8:00 a.m. to 11:00 a.m. at the Recyclable Drop-Off Center located at the IESI PA Bethlehem Landfill Corporation at 2335 Applebutter Road, Bethlehem, PA. Accepted recyclables include:
Newspapers
Glass (lids must be removed)
Aluminum cans (crushed)
Scrap metal
White goods (refrigerators, washing machines, dryers)
Electronics Recycling Drop-off
GER Solutions, Inc. accepts electronic recycling. For more information, click here. The phone number at GER Solutions is (610) 443-1776.

2018 Household Hazardous Waste, Electronics, Paper Shredding and Latex Paint Recycling Events Special events to collect these types of items are hosted by municipalities and various organizations at numerous nearby locations throughout the year. Many are sponsored by Northampton County. We will post information and links here as this information becomes available:

2018 Latex Paint Events - These events are coordinated with ReStore, a division of Habitat for Humanity of the LV. Collection event times are 9:00 a.m. to noon.

2018 E-Waste Collection Events - Northampton County is sponsoring five mobile electronics events throughout the County. The collection events will run from 9 a.m. to noon. All Northampton County residents can participate in this event.

2018 Mobile Paper Shredding Events - These events are for County residents only, no commercial entities or businesses. This event runs from 9 a.m. to noon. Click here to see the 2018 Electronics Recycling brochure.

2018 Household Hazardous Waste Collection Event - There will be no scrap metal at this event. Tires will be recycled for a fee. This is only for Northampton County residents. The event runs from 8:30 a.m. to 2:00 p.m. Click here to see the 2018 Household Hazardous Waste brochure.