Public Works - Road Maintenance Schedule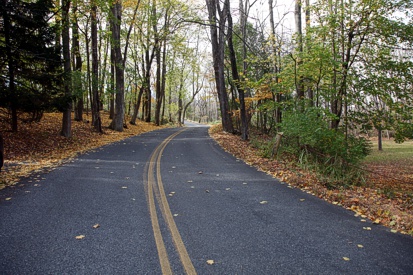 2018 Sweeper Schedule
Please be advised that the Public Works Department will begin its annual spring cleanup of streets from winter snow removal operations on April 16, 2018. The sweeping process usually takes about 2 months to complete.

The sweeping order is based on all the areas within the Township and are rotated annually to insure equality for all of the residents of the Township.

Please check back to see the progress in the weekly schedule. As each road is swept, they will be crossed off the list. Click here to see the schedule.


Public Works - 2017 Road List
Below is the tentative 201 major road schedule for the Lower Saucon Public Works Department. Please be advised that this schedule may change during the year to take into account loss time due to weather, other projects, budget restraints, and condition changes of roads.

Public Works will be applying a surface treatment (oil and chip) to the following roads:
Drifting Drive between Wassergass Road and County Line Road
Hafler Road entire length
Broadhead Court entire length
Public Works will overlay "blacktop" on the following roads:
Apple Street between Wilhelm Drive and Mockingbird Hill Road
Courtney Court entire length
Old Philadelphia Pike between Route 378 and Seidersville Road
Old Philadelphia Pike between Black River Road and Stonesthrow Road
Fire Lane starting at the Salisbury Twp. line for a distance of 1,056 feet south
Black River Road starting at the Upper Saucon Twp. line to bridge past entrance of SV Meadows.
Public Work will first apply a surface treatment (oil and chip) and when completed will overlay "blacktop" the following roads:
Ringhoffer Road from Easton Road to COB line (near Rowe Lane)
Lower Saucon Road between Banko Lane and Silver Creek Road
Raders Lane West entire length
Kistler Avenue between East University Avenue and the cul-de-sac
North Drive between Woodland Road and Quarter Mile Road
Quarter Mile Road between North Drive and Sunderland Drive
Macarro Way entire length