Public Works - Road Maintenance Schedule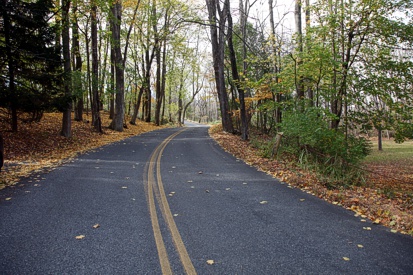 2018 Sweeper Schedule
Please be advised that all roads have been swept as of July 30, 2018. Click here to see the schedule.


Public Works - 2018 Road List
Below is the tentative 2018 major road schedule for the Lower Saucon Public Works Department. Please be advised that this schedule may change during the year to take into account loss time due to weather, other projects, budgetary restraints, and condition changes of roads.

Public Works will be applying a surface treatment (oil and chip) to the following roads:
Drifting Drive between Wassergass Road and County Line Road
Hafler Road entire length
Broadhead Court entire length
Fire Lane starting at the Salisbury Twp. line for a distance of 1,060 feet
Black River Road starting at Upper Saucon Twp. line to Saucon Valley Meadows
Black River Road between Fire Lane and Wydnor Lane
Ringhoffer Road between Easton Road and the City of Bethlehem line
Lower Saucon Road between Banko Lane and Silver Creek Road
North Drive between Woodland Drive and Quarter Mile Road
Quarter Mile Road between North Drive and Sunderland Drive
Silver Creek Road between 2295 and 2266
Silver Creek Road starting at 2478 for a distance of 1,000 feet
Fawn Lane entire length
Collins Avenue entire length
Merryweather Drive starting at Bingen Road to start of newer section.
Public Works will overlay "blacktop" on the following roads:
Old Philadelphia Pike between Route 378 and Seidersville Road
Apple Street starting at Mockingbirdhill Road for a distance of 4,850 feet
Public Work will first apply a surface treatment (oil and chip) and when completed will overlay "blacktop" the following roads:
Crestline Drive starting at Lower Saucon Road for a distance of 2,300 feet
Reading Drive between Route 412 and Creek View Road
Springtown Hill Road starting below Hill Drive for a distance of 2,100 feet
Lower Saucon Road between Wassergass Road and Apple Street
Seidersville Road between Hickory Hill Road and Mountain Drive South
Wassergass Road between Kally Ridge Road and Drifting Drive
Banko Lane between addresses 2608 and 2618
Schwab Avenue between Ivywood Avenue and Adams Avenue