Employment Opportunities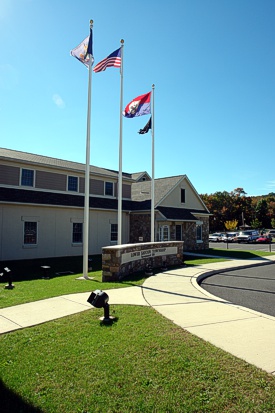 Zoning Officer & Building Code Official

The Township is seeking a qualified candidate for the position of Zoning Officer & Building Code Officer. Responsibilities will require experience enforcing and researching the Township Zoning Ordinance, knowledge of the Uniform Construction Code, understanding of the PA Municipalities Planning Code, performing inspections, compliance pertaining to subdivision and land development, plan reviews and working closely with builders, engineers, and residents.

The candidate will have excellent communication, interpersonal, and computer skills, and will be available to attend various evening meetings, as required. A Bachelor's Degree in Engineering or related field is desired, as well as three (3) years municipal experience and general knowledge of GIS systems.

Application and position requirements are available at Town Hall, 3700 Old Philadelphia Pike, Bethlehem, PA 18015 from Monday to Friday, 8:30 a.m. to 4:30 p.m. Applicants should submit a letter of interest, application, and resume to the Township Manager at the above address or by email at manager@lowersaucontownship.org.
Applications will be accepted until April 27, 2018. Click HERE to print the employment application.

Lower Saucon Township is an Equal Opportunity Employer, and all qualified applicants will receive consideration for employment without regard to race, color, religion, sex, national origin, disability status, protected veteran status, or any other characteristic protected by law.